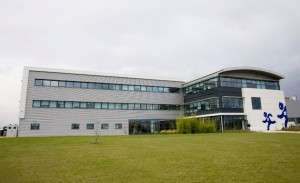 A French family-owned company, Laboratoires Urgo is assigned with the mission of identifying the health care needs of consumers and patients, and providing innovative responses based on its technological and scientific know-how.
It was in 1890 that the history of the company first began, with the foundation of the hardware shop by Eugène Fournier, followed 4 years later by the setting up of a factory in rue de Jouvence in Dijon, France.
In 1958, the URGO brand was born, followed by the HUMEX brand in 1963, the HUMER brand in 1996, and Alvityl bought out by Laboratoires Urgo in 2008.
In France, the company is leader on numerous markets through its 3 main brands:
Urgo: leader in first aid products (1)
Humex: leader in France in the treatment of respiratory ailments, notably colds and allergies (2)
Alvityl: TOP 3 of best sellers in pharmacy on the vitamins market (3)
Laboratoires Urgo is among those pharmaceutical companies recognised as much by the general public as by health professionals (doctors, pharmacists, nurses, etc.).
The company has a clear ambition to develop internationally. Its activity abroad already represents 48% of its turnover.
This ambition is supported by a continuous innovation approach, significant investments in research and development, in production and clinical research in order to demonstrate the therapeutic effectiveness of its products. The company was recognised as the most innovative company in pharmacy in 2011. (4)
Laboratoires URGO, a few figures (2011):    
1,686 employees
307 M€ turnover (48% international, 52% in France)
Sources:
(1) Market Share – CAM Sept 2011 – Source IMS
(2) Cash receipts according to number of packs sold – CAM Sept 2011 – Source IMS
(3) Le moniteur des pharmacies, cahier II – n°2940 / 2941, 30 June 2012
(4) Direct Medica – December 2011