SEA WATER, AN IDEAL SOLUTION FOR CLEANING THE NOSE
1) HELP TO STRENGTHEN NATURAL DEFENSES:
Removes particles which weaken the nasal mucosa: dust, pollution, cigarette smoke, allergens etc.
Naturally rich in trace elements : 

Copper: protects the nasal mucosa from infectious agents (bacteria, viruses)
Manganese: strengthens the nasal mucosa against allergenic agents
Sulphur: regenerates nasal mucosa weakened by repeated infections

  
2) HELP TO MINIMISE THE RISK OF RESPIRATORY CROSS-INFECTION (SINUSITIS, OTITIS, RHINOPHARYNGITIS) DURING COLDS:
Fluidifies nasal secretions and makes blowing and evacuation of mucosities easier.
3)  A SAFE WAY TO TAKE CARE OF YOUR NOSE:
Sea water solutions can be used without risk of dependence, unlike some nasal sprays containing powerful active ingredients (e.g.: vasoconstrictors).
It is a natural treatment, often recommended by doctors in addition to other treatment, for ENT pathologies (colds, sinusitis, allergic rhinitis).
HUMER, QUALITY SEA WATER FOR NATURAL TREATMENTS: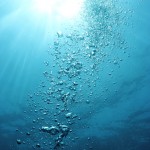 HUMER contains 100 % sea water collected in Brittany located in France, on the bay of Saint Malo. This area, near to the bay of Mont Saint Michel, is well-known for the quality of the water:
Quality which is certified by the French authorities: sanitary inspections are regularly carried out by different bodies (CEDRE, IFREMER, DRASS, Naval affairs, CROSS, etc.).
A bay with the highest tides in France and the highest in Europe*: water in perpetual movement to ensure renewal of trace elements.
*http://www.grandes-marees.com/le-phenomene,1,1,5.php